LEAD STORY Syrian President Bashar Assad tells an international peace envoy to Syria that he will win even if Damascus is destroyed Read Jimmy's report on today's top story, and how this event relates to Bible prophecy.


PTIB On today's edition of PTIB Jimmy DeYoung talks with Ken Timmerman about geo-political events happening around our world and how they will have a significant role impact in the end of times scenario from the Bible Prophecy. They will discuss how America is losing respect around the world; Obama has allowed the Iranians to go nuclear; the Muslim Brotherhood has gone "underground", Russia's Present Putin has met with the Saudi Intil chief and VP Biden is in the Far East to stop a war.
PTRN Listen to this Edition of Prophecy Today Weekend as Dr. DeYoung interviews Ken Timmerman, Dave Dolan, Dr. Rob Congdon, Rabbi Yoel Keren, Dr. Renald Showers, and Dave James.
MUST LISTEN Listen to this interview with Israeli Tour Guide Kenny Garron about Tours to Israel.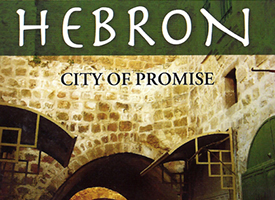 Prophecy Today TV
Join Jimmy DeYoung as he explores this ancient city where God
called Abraham my friend and gave that friend a binding promise,
one that God Himself could not break.
MUST SEE VIDEOS
1. 'We Will Fly the Islamic Flag Over the White House' A video offering a rare look at the two Al Qaeda-linked rebel groups operating in Syria offers some of the most compelling evidence yet.
2. Iranian TV airs animated strike on Tel Aviv, Dimona Iranian state television aired a computer-animated video that showed an imagined Iranian missile strike on Israeli cities.
2. Why Israel Can't Trust UN for Protection The Jerusalem Center for Public Affairs (JCPA) has produced and published a historical/topographic video.
PROPHECY Q&A LIVE! Listen to Prophecy Q&A Live! Thursdays at 7PM EST, Dr. Jimmy DeYoung will answer your questions from emails, facebook, and Youtube with his son, Jimmy Jr.
TOP TEN NEWS STORIES:
* Prophetic Prospective is Prophecy Today's biblical commentary on the news.
* Please note: The starred stories are located outside of Prophecy Today's website. Prophecy Today is not responsible for their content and does not necessarily agree with the views expressed therein.