LEAD STORY A conversation using the Hebrew language in 1891 set the stage for Bible prophecy to be fulfilled Read Jimmy's report on today's top story, and how this event relates to Bible prophecy.


PTIB Today on PTIB we will focus on the conference going on in Bethlehem, Israel entitled, "Christ at the Checkpoint". Our Broadcast Partners, Itamar Marcus and Dr Elwood McQuaid will give insight need for the Church to be aware of what this conference is all about as you consider your support for this Conference sponsored by the Bethlehem Bible College. Itamar will discuss with Jimmy DeYoung the keynote speaker at the conference, and his connection to Palestinian terrorism. Elwood will talk with Jimmy about "replacement theology" and what is a "Christian Zionist".
PTRN Listen to this Edition of Prophecy Today Weekend as Dr. DeYoung interviews Ken Timmerman, Dave Dolan, Winkie Medad, Dr. Rob Congdon, Dave James, and Jim Jr.
GUEST EDITORIAL Blood Moon Tetrad (2014-2015): A Sign of the End? A relatively rare series of lunar and solar eclipses, which coincides with important dates on the Jewish calendar in 2014 and 2015, is generating a significant amount of speculation.
MUST LISTEN Listen to this interview with Israeli Tour Guide Kenny Garron about Tours to Israel.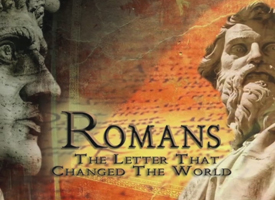 Prophecy Today TV
In 58 A.D., a letter written by a Roman citizen addressed to
residents of Rome and circulated throughout the empire
challenged the power and glory of Rome.
MUST SEE VIDEOS
1. The Truth about the UN Ambassador Danny Ayalon spreads the truth about the UN. Hypocrisy and cynicism have taken over the United Nations.
2. The Valley of Peace initiative The Valley of Peace initiative is an effort to promote economic cooperation between Israel, Jordan and the Palestinians.
3. 'We Will Fly the Islamic Flag Over the White House' A video offering a rare look at the two Al Qaeda-linked rebel groups operating in Syria offers some of the most compelling evidence yet.
PROPHECY Q&A LIVE! Listen to Prophecy Q&A Live! Thursdays at 7PM EST, Dr. Jimmy DeYoung will answer your questions from emails, facebook, and Youtube with his son, Jimmy Jr.
TOP TEN NEWS STORIES:
* Prophetic Prospective is Prophecy Today's biblical commentary on the news.
* Please note: The starred stories are located outside of Prophecy Today's website. Prophecy Today is not responsible for their content and does not necessarily agree with the views expressed therein.