LEAD STORY A conversation using the Hebrew language in 1891 set the stage for Bible prophecy to be fulfilled Read Jimmy's report on today's top story, and how this event relates to Bible prophecy.


PTIB "How do you study the Bible", is a question that we, those of us who are born-again, Bible-believing Christians must answer. If you want the practical answer to that question please join us today on PTIB as Jimmy DeYoung talks with Dave James about a method of approaching your study of the Bible. Dave has taught thousands of students the best Bible-study methods and as you listen to these two men discuss these methods it will be of great benefit to you.

PTRN Listen to this Edition of Prophecy Today Weekend as Jimmy DeYoung interviews Ken Timmerman, Dave Dolan, Dr. Rob Congdon, Dr. John Whitcomb, Dr. Charlie Dyer and Dave James.

MUST LISTEN Listen to this interview with Israeli Tour Guide Kenny Garron about Tours to Israel.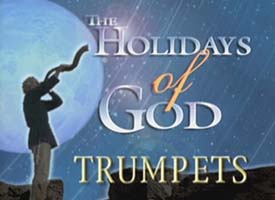 Prophecy Today TV
Rosh Hashanah is a national timeout also known as the Biblical
Feast of Trumpets.

MUST SEE VIDEO
Tony Blair on ISIS in Iraq and Syria - Former British Prime Minister Tony Blair told Yahoo News on Monday that a ruthless al-Qaida offshoot that just declared an Islamic state carved out of Syria and Iraq can still be "forced back" and ultimately defeated.

PROPHECY Q&A LIVE! Listen to Prophecy Q&A Live!

Thursdays at 7PM EST, Dr. Jimmy DeYoung will answer your questions from emails, facebook, and Youtube with his son, Jimmy Jr.
TOP TEN NEWS STORIES:
* Prophetic Prospective is Prophecy Today's biblical commentary on the news.
* Please note: The starred stories are located outside of Prophecy Today's website. Prophecy Today is not responsible for their content and does not necessarily agree with the views expressed therein.