Lt. Col. Robert Maginnis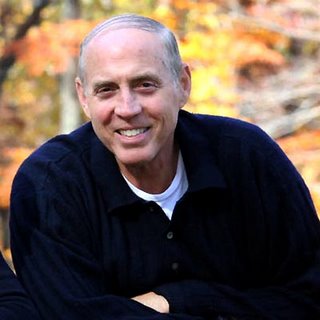 Lieutenant Colonel Robert (Bob) Maginnis, US Army (retired) is a regular broadcast partner on the Prophecy Today Radio broadcast. Col. Maginnis is an experienced and internationally known expert on national security and foreign affairs. He currently serves as a national security and foreign affairs analyst for Moody Broadcasting Radio Network, Salem Radio Network, and is a regular guest on several other radio networks. He recently completed a year as a Fox News military analyst. He is a senior systems analyst with BCP International Limited, an Alexandria, VA-based company where his primary duties involve working on multinational programs for the Department of the Army. Since October of 2002, Col. Maginnis has been a member of Secretary Donald Rumsfeld's Military Analyst Group.

Before coming to BCP International Col. Maginnis served as the vice president for policy with the Washington, DC-based Family Research Council. While with FRC, Col. Maginnis supervised a staff of policy experts and also served as the organization's expert for national security, foreign affairs, crime prevent and drug policies. He has testified numerous times before Congressional committees.

In his many roles, Col. Maginnis has appeared on ABC, NBC and CBS evening news shows, CBS 60 Minutes, CBS This Morning, ABC Good Morning America, PBS Newshour with Jim Lehrer, MSNBC Equal Time, Hardball, Internight, and The News with Brian Williams, Court TV's Pro and Con, Fox News The O'Reilly Factor, Hannity and Colmes, and is a regular guest on On the Record, CNN's Crossfire, Larry King Live, Talk Back Live, Wolf Blitzer Reports, Late Edition as well as other programs, such as Donahue and The Jenny Jones Show. He has been quoted many times in newspapers and magazines across the world such as The New York Times, US News & World Report and Time Mazazine. Since 1993, he has written more than 500 articles, many of which have been published in distinguished newspapers and magazines nationwide. Colonel Maginnis has testified before congressional committees on military personnel issues, drug policy, AIDS, teen violence and homosexuality. His policy papers have been entered into the Congressional Record and his material is frequently used by members during floor debates. He is also a respected anti-drug expert having spoken at conferences in the United States and abroad. His anti-drug insights are sought by the media, grassroots activists, and government officials.

In July 1993, Col. Maginnis retired from an assignment in the Pentagon where he served as an Inspector General. He is an airborne-ranger infantry officer with an assignment history that includes Korea, Germany, Alaska, and several posts in the continental United States. He served in command and staff positions in four infantry divisions from platoon to division level. The colonel was the chief for the U.S. Army Infantry School's leadership and ethics training branch. He developed curricula, taught, participated in leader development research and consulted with leaders and soldiers throughout the Army. He is the author of more than fifty articles published in professional military journals concerning ethics, leadership, and personnel matters impacting the military. Col. Maginnis' service in the armed forces was commended with the Legion of Merit, one of the highest Army peacetime decorations, as well as with five meritorious medals and four commendation medals.

In the last eight months of his military service, Col. Maginnis was a member of the Army's study group examining the homosexual ban. He also was advisor to the Defense Department Military Working Group on homosexuals in the military. In that role, he debated the issue in the media as well as speaking in various forums - including testifying before a House subcommittee.

Col. Maginnis received his B.S. from the United States Military Academy, West Point, New York in 1973 and a M.S. from the Naval Postgraduate School, California, in 1983. He is a graduate of many military schools, including the Command and General Staff College and the US Army's War College strategy course.

Col. Maginnis was born on October 3, 1950, in Orlando, Florida, and was raised in Alabama, California and Tennessee. He and his wife Jan have two children, Meghan, a recent graduate of Liberty University and now an employee with Booz-Allen-Hamilton in McLean, Virginia and Grant, a senior at Evangel Christian School, Dale City. They have made their home in Woodbridge, Virginia since 1990. They are active members at Calvary Baptist Church in Woodbridge.