PTIB Today on PTIB Jimmy DeYoung makes contact with Ken Timmerman in Washington and they discuss the geo-political events happening around our world. The will talk about the United States and several of the Arab nations that are using air strikes against the Islamic State; the IS spokesman saying that IS will burn the crosses, enslave the women and kill all the Westerners; Iran's President Rouhani accusing the US, EU and Israel of causing the rise of IS and the Iranian "nuke talks" are going nowhere.

PTRN Listen to this Edition of Prophecy Today Weekend as Jimmy DeYoung interviews Ken Timmerman, Dave Dolan, Dr. Rob Congdon, Usama Dackdock, Jimmy DeYoung Jr. and Dave James.

MUST LISTEN Listen to this interview with Israeli Tour Guide Kenny Garron about Tours to Israel.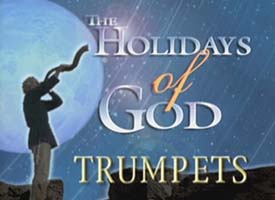 Prophecy Today TV
Rosh Hashanah is a national timeout also known as the Biblical
Feast of Trumpets.

MUST SEE VIDEO
Tony Blair on ISIS in Iraq and Syria - Former British Prime Minister Tony Blair told Yahoo News on Monday that a ruthless al-Qaida offshoot that just declared an Islamic state carved out of Syria and Iraq can still be "forced back" and ultimately defeated.

PROPHECY Q&A LIVE! Listen to Prophecy Q&A Live!

Thursdays at 7PM EST, Dr. Jimmy DeYoung will answer your questions from emails, facebook, and Youtube with his son, Jimmy Jr.