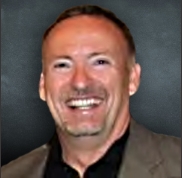 Prophecy Today: Reaching Europe
Our Summer missions trip is almost here! In about a month we will be on the way to Camp Monty in Niksic, Montenegro. In order to allow you to begin preparing for our trip, I am going to outline a brief itinerary for our trip. Over the next month both Jimmy and I will be sending you more information.
Thursday, July 19 - Leave Newark at 4:40pm on a flight to Dubrovnik, Croatia.
Friday, July 20 to Monday , July 23 - After arriving into Dubrovnik early in the morning, After making the short trip from Dubrovnik to Niksic we will then begin our 3-day "Boot Camp." These three day are designed for us to prepare ourselves for ministry in Niksic. We will be practicing music, drama, and taking personal evangelism classes.
Tuesday, July 24 to Saturday, July 28 - We will be ready to begin Camp Monty. The first few days will be spent visiting different parts of the city and letting the city's youth know about the camp. As the week goes on we will be interacting with the kids while teaching soccer, basketball, tennis, Arts and Crafts and English lessons. Each night we will hold a camp wide meeting where we will have music, drama and a presentation of the gospel.
July 30, Head home!
This year, my sons, Jimmy Jr., Rick, and Jodi will travel to Montenegro. Jimmy Jr. will be the main speaker.
Would you kindly consider helping them with their financial and prayer needs for this trip?
Normally, when traveling to speak we ask for love offerings to cover the costs of our ministry, but, this is not the case in Montenegro. We are depending upon the kindness and generosity of Prophecy Today supporters to help make this trip possible.
The need: $3,500 for Travel, $1,200 room/board for a total of $4,700.
If you can help financially, please donate online. If you would rather send a check, please write it to Prophecy Today and put Camp Monty in the memo. You may press the donate button to donate online:
Or send a check to:
Life Impact for Eternity
PO Box 2510
Chattanooga, TN 37409
Thank you for your friendship. I am thrilled that I can share my passion for world missions with you.